August 10, 2015
A Q2 Music Album of the Week Selection.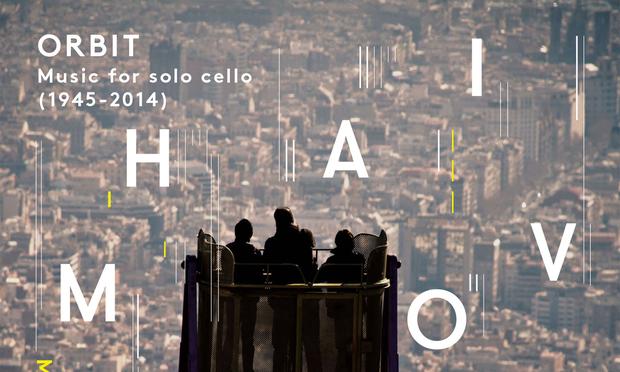 (Pentatone Music)
Living Music. Living Composers.More
I've got a cranium full of Matt Haimovitz at the moment, and have not yet reached capacity. Clocking in at 3.75 hours, the cello soloist's latest release, "Orbit," stockpiles the majority share of selections from five albums (on his Oxingale Records label), spanning 2003-2011, along with recent numbers by Phillip Glass and Luna Pearl Woolf.
To be clear, listening to four hours' worth of any unaccompanied instrument is generally accepted as a legitimate defense in arson/public indecency/manslaughter trials, but here, Haimovitz cleverly arranges his three-album set more as a playlist than a triptych of full-lengths. Given his exemplary facility on the instrument, and the liberal span of repertoire he's tackled since debuting with the Israel Philharmonic at age 13, "Orbit" is an expedition well worth booting up for.
Leaping from György Ligeti to Du Yun, Elliott Carter to Steven Mackey, and Salvatore Sciarrino to Jimi Hendrix, to name just a few the 20-plus composers included within, intriguing aesthetic parallels reveal themselves, and preferences necessarily arise. Luciano Berio's Sequenza XIV stands as the collection's high water mark, with Haimovitz deftly shapeshifting from cellist to percussionist, corralling the piece's manic polarities of lyricism and full-on-berserker into a nuanced, handsomely-crafted episode.
What connects all of this music is a focus and intensity of tone that at times reads as aggressive in Haimovitz's live performances, but here brings a clarity to a vast dynamic palette and articulation range. Take the timbral detail heard in the arresting conclusion to Woolf's Sarabande, the harmonics of which pull the listener's perspective skyward before a fluttering seizure of overpressure extinguishes the ascent.
Although "Orbit" gets off to a quivery start with an uncharacteristically pale Phillip Glass score (of the same title), Haimovitz delivers the bill-paying skills throughout in this considerable, and impressive, retrospective.
By: DOYLE ARMBRUST
Read at: WQXR 105.9 FM New York Public Radio.